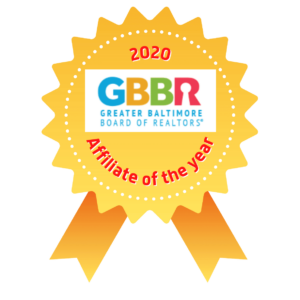 Voted 2020 Greater Baltimore Board of REALTORS affiliate of the year!
Our mission is to lead the way in growing the home service inspection industry.
From our Client Care Coordinator to our Apprentices, it takes every member of our team to make your experience successful.
Providing the best client service ensures great relationships with past, present, and future clients
Our team is always learning and growing so that we can provide you the best client service.
Integrity allows us to be transparent with both our team and our clients.
Our Main Service Areas
Proudly serving Adams County, PA Anne Arundel County MD, Baltimore County, MD Baltimore City MD, Calvert County, MD, Carroll County MD, Cecil County MD, Frederick County MD, Harford County MD, Howard County MD, Kent County, MD, Lancaster County, PA, Lebanon County, PA, Montgomery County MD, Prince George's County, MD, Queen Anne's County, MD, Talbot County, MD, Washington County, MD, York County, PA
Latest Reviews
If you are looking for a throughout home inspection company, Blue Crab is it! They are extremely detailed and will not miss a thing. Their inspection reports are very impressive and detail everything that they found. During the home inspection, they

...

make sure to explain everything in detail and recommended remediations. Luke from Blue Crab took his time, was very detailed, and made the experience less overwhelming. I have to thank my realtor, Valerie Simpson, for recommending them. You won't be disappointed with Blue Crab!

read more
Not only one inspector but two took care of my home insoection yesterday. They were extremely pleasant and professional throughout the entire process. They pointed out priority issues affecting the functionality, integrity and safety of the home. I

...

would highly recommend in a heartbeat! Thank you for a wonderful experience!

read more
I had a great experience with Blue Crab Inspections. I called and was able to set up inspections within the next few days, they came out on the weekend at 8:00 a.m to complete the inspection. Howard was great and an absolute professional. He called

...

me right after completing the inspection to give me a detailed update of all the items he found and the explanation for each. We received the report a few hours later, it was incredibly thorough and very easy to follow. I would recommend Blue Crab Inspections and Howard for any home inspection.

read more
Inspection was professional, thorough, fast, full service, and all around wonderful. Blue crab is unbelievable in the amount of care and quality used in our inspection.
Anointe' DeWitt
1701114120
Scott was very knowledgeable and very pleasant to work with.
The technicians were friendly, thorough and informative! Highly recommend!
Scott was excellent with the Home Inspection and Mike was great with the Termite. Rick was also exceptional with scheduling and answering so many questions.Definitely a 5 Star experience.
Scott was very knowledgeable, and helpful during this process
Deryl Alexander
1700338962
Worked with Scott who was thorough, communicated with me really well and all around provided an excellent job.
Easy to talk with, provided great explanations, and great people.
Benjamin Morris
1700004243
We had a great experience with blue crabs inspection, Howard did our inspection he was great! Answered all of our questions and concerns we had!
From when I first initiated contact Blue Crab was extremely helpful and responsive. They are a local business, and our inspector Howard was tremendously helpful! I was able to ask every question I could possibly think of, and was answered as

...

efficiently as I could imagine. My experience with the company was great, and I would refer it to any of my friends/family. Super professional and knowledgeable!

read more
Christian Irizarry
1699482810
Great communication and comprehensive walk through.Highly recommend!
Darrold Phillips
1699390269
Howard was a great inspector and very thorough throughout! Highly recommend!
Brent Mulrooney
1699158679
Randy and Luke provided a thorough and informative inspection of my home. They were friendly and helped me understand everything they'd found. Highly recommend! Thanks, guys!
Michelle Demarco
1699126407
We had an excellent experience with Blue Crab Inspections. Scott answered all our questions with insight and patience. His knowledge and thoroughness was deeply appreciated!
Very thorough inspection and great explanation of their findings. Would highly recommend.
Focused on delivering excellence
Locally owned and operated since 2001, Blue Crab Inspections is one of the oldest, largest, and highest rated inspection companies in the Chesapeake Bay region. We have over 75 years of combined experience in the residential inspection industry. Our clients include home buyers, home sellers, current homeowners, investors, banks, insurance companies, property management companies and mortgage lenders.
Not only is our customer service unmatched, so are all of the services that we offer- from home inspections and lead paint testing to water analysis and mole/air quality sampling. With our extensive offerings, we make the home buying process faster and smother. We are not just inspectors; we are educators!
Schedule or Request A Quote Now