Our mission is to lead the way in changing the inspection industry! We will do this by making real estate transactions smoother and deliver world class service to our clients.
From our Client Care Coordinator to our Apprentices, it takes every member of our team to make your experience successful.
Providing the best client service ensures great relationships with past, present, and future clients
Our team is always learning and growing so that we can provide you the best client service.
Integrity allows us to be transparent with both our team and our clients.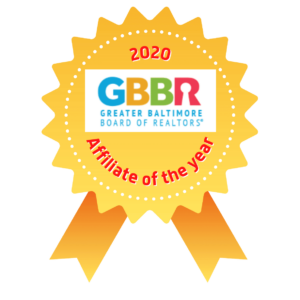 Voted 2020 Greater Baltimore Board of REALTORS affiliate of the year!
Our Main Service Areas
Proudly serving Anne Arundel County MD, Baltimore City MD, Baltimore County MD, Carroll County MD, Cecil County MD, Frederick County MD, Harford County MD, Howard County MD, Montgomery County MD, and Prince George's County, MD.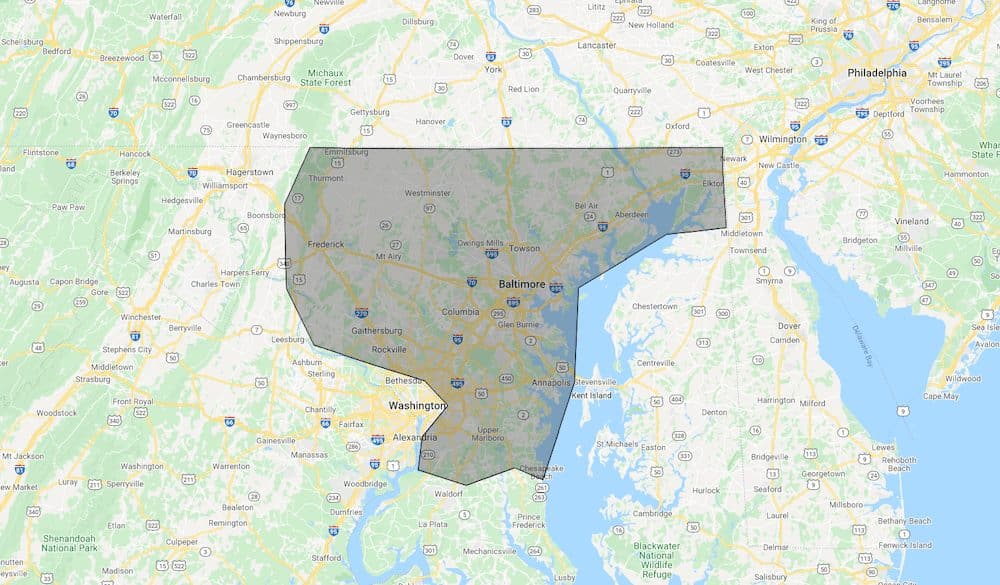 Wondering if we serve your city?
Give Us A Call
View Service Areas
Latest Reviews
Scott was fantastic! Extremely knowledgeable, personable and professional. 10/10 service. Couldn't have been better!
Tyler Cain
13:18 17 Mar 23
Great service and learned a lot about a home inspection.
Johanna Aparicio
17:10 15 Mar 23
My wife and I were pleased with Blue Crab's thorough inspection of our new home. Our inspector, Luke, was professional and friendly. Highly recommend their services.
Troy Rooney
13:22 14 Mar 23
Howard was quite meticulous and did a wonderful job with my home inspection. Very pleasant!
Shelly Watts
21:35 13 Mar 23
Mr Lior was very profesional with his inspection, was very comunicative with me throughout the day and i was pleased with the way he conducted his inspection.
xjavii pitufo0x
16:59 09 Mar 23
We needed a quick inspection and Blue Crab was responsive and able to set up an inspection in less than 48 hours. When we needed to adjust the services, someone always responded in a timely manner, even after business hours. Scott, our inspector,

...

was professional, friendly, and very helpful throughout the entire process. Highly recommend!

read more
Taylor Hegeman Knight
18:36 01 Mar 23
Over the past two years I've had two home inspections in two states. Blue crab was above and beyond, amazing, thorough, it was a great experience. I had the pleasure of meeting and working with Leo and he made us feel so at peace with the big

...

purchase. Thanks y'all.

read more
Z Blockston
23:13 25 Feb 23
With me being a first time home buyer, I was very appreciative with how thorough the inspector was. He gave me a briefing to start on how it was going to go and what the report would look like. He also gave me some resources about homes and what to

...

know. He made sure to take his time with inspecting and stop to explain what's going on, allowing me to ask questions as he went. Great experience and quick to receive my report!

read more
Samantha Duncan
13:42 23 Feb 23
The inspector they sent was very comprehensive, super helpful, and very patient with all our questions. Very professional and would recommend
Anna Glenn
22:01 22 Feb 23
Luke was great and explained everything really well .
Brian Corbin
14:05 22 Feb 23
Great experience. Requested a next day inspection and they were able to accommodate. The final inspection report was delivered within hours after the inspection. Highly recommend.
Sean Powell
13:17 17 Feb 23
Everything was explain in a professional way the inspector know your company policy and how to handle things.thanks for your service.
Roxanne Macey
15:20 16 Feb 23
Good communcation and responsive. I could not attend the inspection and, as discussed, I got a call with the recap when it was done, with the inspection report available the same day.
Michael Kjaer
01:51 16 Feb 23
Phenomenal and thorough job! Very punctual and professional.
Jeremy Scheuerman
23:19 15 Feb 23
As a Realtor I use this company for my clients. Always great service, professional inspectors.Highly recommend!
LBDchannel
21:35 15 Feb 23
Scott was very helpful and was thorough with his explanations. We feel that he really covered everything. Thanks
He was friendly, answered all my questions. A+ service
Nicole Hyacinth
18:35 12 Feb 23
I hired Blue Crab for a rental.inspection and the were terrific. They had immediate appointments available. The inspector arrived on time and was pleasant and efficient. I'd hire them again in a heartbeat.
Elizabeth Morss
13:19 10 Feb 23
Good service. answered questions, Scott Reed explained everything.
Mario Marroquin
02:59 09 Feb 23
Super easy to schedule and work with! Received the full report by the end of the same day! Very impressed with the home inspector (Scott), the pest inspector (Mike), and the whole company/process! Thank you!
Dr. Laila M. Shishineh
22:23 08 Feb 23
Focused on delivering excellence
Locally owned and operated since 2001, Blue Crab Inspections is one of the oldest, largest, and highest rated inspection companies in the Chesapeake Bay region. We have over 75 years of combined experience in the residential inspection industry. Our clients include home buyers, home sellers, current homeowners, investors, banks, insurance companies, property management companies and mortgage lenders. All of our full home inspections are backed by a warranty.
Schedule or Request A Quote Now